At Gill Divers, our dive trips are the stuff of legends. We have certified thousands of recreational divers over the years and the idyllic island of Tioman is where most beginners earn their SSI badge of honour.
There was an air of excitement at the dive shop recently when we took a group of Open Water, leisure, advanced and rescue divers to a new resort in Tioman recently for their respective courses. There's always a positive buzz whenever a dive trip draws near but this time around the atmosphere was simply lit! Turns out that the land trip to Tioman this weekend is to the recently refurbished Aman Tioman Beach Resort! We cannot wait…
The crew and divers hopped onto the bus and headed for Mersing jetty still buzzing about the new resort they were about to experience. Pictures on the resort's website were shared and pondered over but we all know that curated online content aren't usually what they seem. Point in case – Tinder. After a great weekend of diving at Aman Tioman Beach Resort, here's our verdict.
Good Feels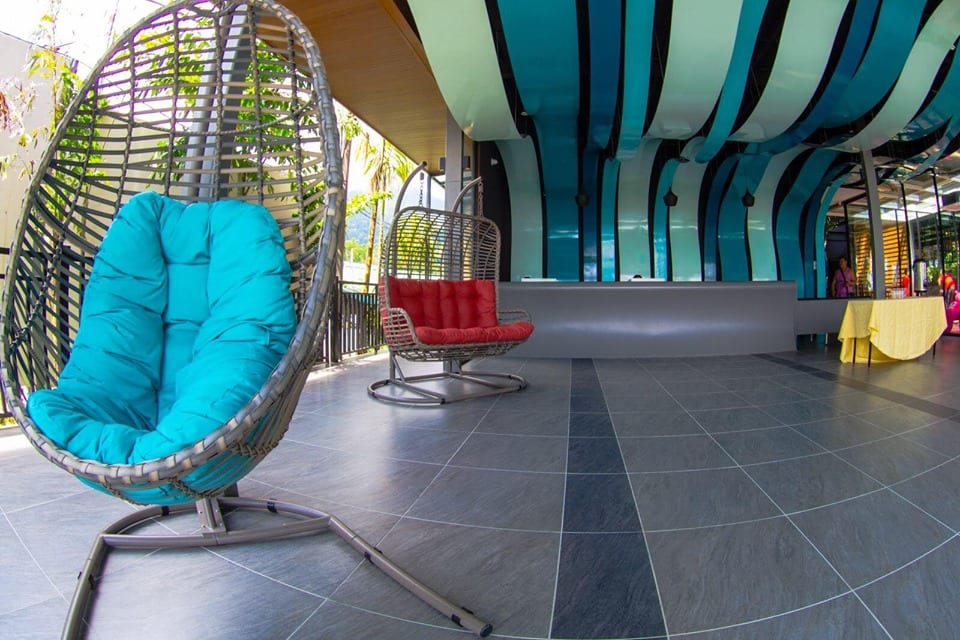 Aman resort is superbly located just a short trek away from the Kampung Paya jetty which means no lugging your gear and luggage up staircases or undulating terrain. Bleary eyes within the group lit up when they were met by a clean and modern reception area (complete with pretty swings and colourful sofas) incorporated into a traditional wooden structure. Despite our 1am arrival, the staff were warm and helpful while issuing us our room keys. Suffice to say everybody went to sleep happy that night!
Although you may not spend much time in your room on a dive trip, it helps having one you can look forward to come back to after a long day at sea. Aman resort's rooms are nothing fancy but they are clean and well ventilated. The ceiling fan is wonderful to have as it helps you dry off from a dive without freezing you like AC. Bedsheets are darlie white and pulled to the highest stand-by-bed standards, bath towels are provided for and so is hair and body wash. There's also a mini fridge and TV if you decide to chill after a dive.
Fresh and functional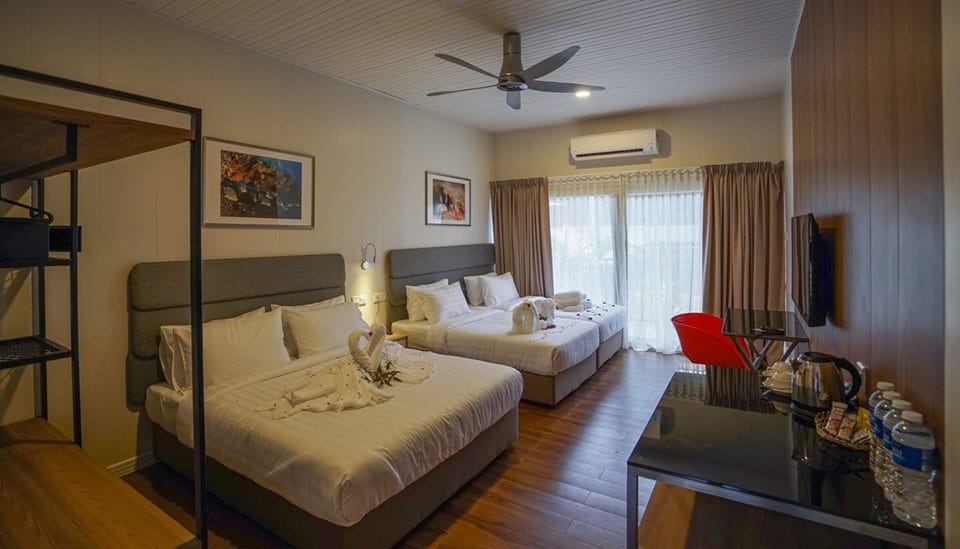 Food Glorious Food
For the scuba diving purists, food at the resort is sometimes considered an appetizer to their main sources of sustenance such as Twisties, Pringles, Jack and Jills and Ramly burgers. The buffet meals served at Aman resort are well prepared tasty and pretty healthy too! A variety that will appeal to all palates – fluffy scrambled eggs, beetroot and chicken salad, spicy beef rendang, stir fried veggies – you can enjoy the meals and still stuff your face with kit kat after. For those seeking further culinary comforts, there's also a Chinese restaurant and outdoor seafood grill to satisfy any craving.
Options Options Options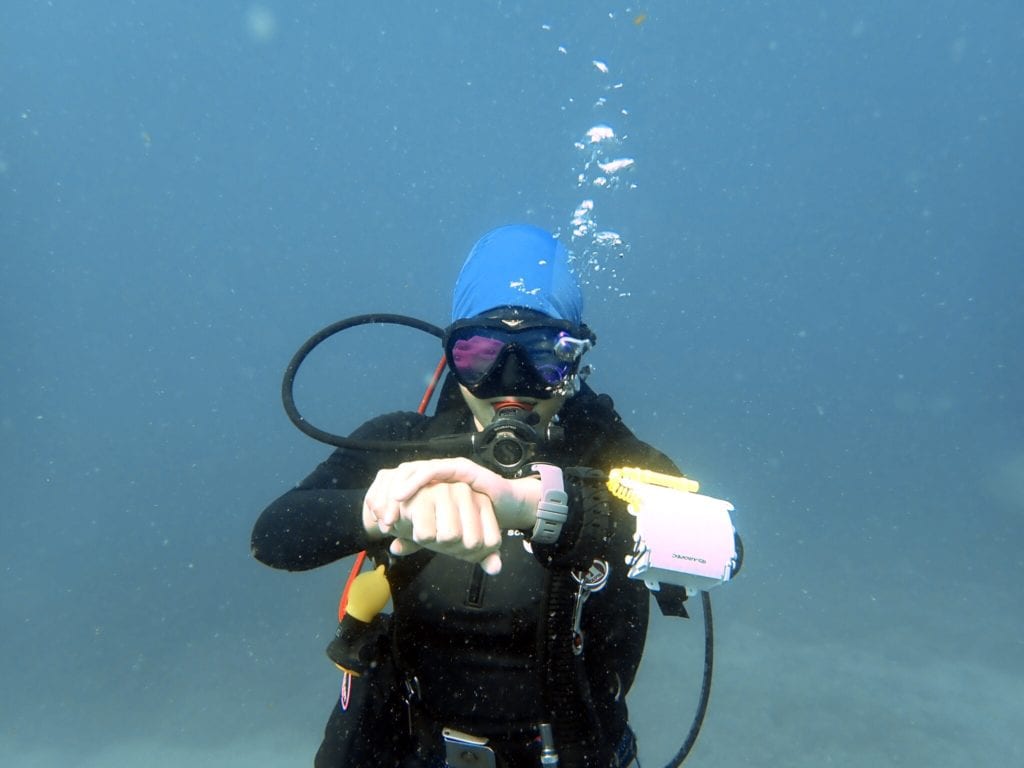 Aman Tioman Resort is perfect if you have family or friends that aren't divers but are tagging along for the trip. There are activities non-divers can do if they decide not to head out to sea. Snorkeling is one option and guests will be whisked to five different areas within Tioman Island to snorkel and immerse in the island's beauty. If you prefer to laze around the resort, there's a chill out area with foosball and pool tables to keep you busy. Grab a drink or gourmet coffee with light snacks at the various bars around the resort if you're feeling peckish. They whip up a pretty mean latte!
Late Night Rendezvous
It's always recommended to catch a good night's sleep especially if you have an early morning dive the next day but hey, you're at a beach resort so perhaps you can let your hair down a little! The resort's dining area adopts a clubbier vibe after dinner thanks to some mood lighting. Ciders and beers start popping up all over and an acoustic duo serenades guests on a mini stage. If you'd rather bond with people over conversation, there's a section at the beachfront to do so over grilled food.
Keen to explore Aman Tioman Beach Resort with Gill Divers?
Check out our upcoming trips here. Click on Awesome