Most dives would not be complete if you did not capture the best moments underwater. Anilao is considered as one the greatest underwater photographer's destination in the Philippines. Here are the 3 reasons why:
---
1. Dive sites
There's a lot dive destinations in Anilao which makes it popular among divers. With over 40 dives sites around the area, divers can witness the beauty of the underwater. Perfect for macro photography, the month of October to the end of May is the best diving season while July to August are months when divers can get wicked monsoons. The water temperature is around 25°C and has an average visibility of 40 to 50 feet which makes it perfect for underwater photography. Some of the greatest dive spots are Beatrice, Devil's Point and Twin Rocks which has good wide angle ops, macro, and fishes.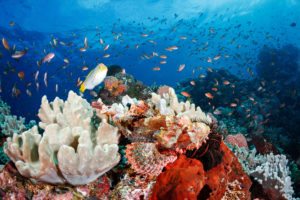 ---
2. Beautiful marine critters
Divers will be mesmerized with the lively marine critters which are undeniably perfect for every shot underwater. The rare nudibranchs, juvenile fish, frogfish, and strange critters can be witness by the divers which can only be seen in Anilao! Muck diving in Anilao is one of their favorite place to practice the underwater photography. Mostly in muck dive sites, divers can capture the beauty of large patches of land that is rich with volcanic black sand together with small patches of macro life. These patches are full with beautiful critters such as seahorses, pipefish, pipehorses and cuttlefish. While on the sand, divers will be greeted by Gobies, Manta Shrimp, and Octopus.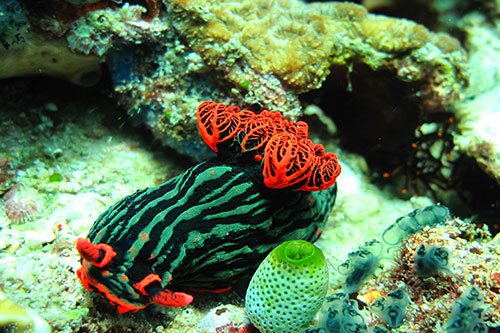 ---
3. More breathtaking sea creatures
Aside from the small beautiful critters of Anilao, it is also a home of the amazing hard and soft corals which colonized by different fishes swimming around the area. The large schools of Jacks and occasional turtles can also be found underwater. Underwater photographers can also capture the beauty of great Barracudas hunting small fishes together with the giant Bluefin Trevally. Rare reef sharks can also be seen under the depths of Anilao. Make sure you have a lot of space in your camera as you can also witness the beauty of Whale Sharks as you dive deeper in the ocean. It also has unique coral forests that can be explored at 70 to 130 feet deep.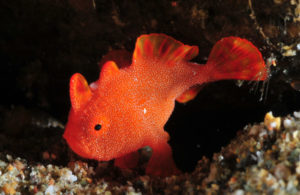 Join the fun and capture the great views of the underwater of Anilao!
---
Just Breathe Better Underwater