"The Wood Horse year is a time of fast victories, unexpected adventure, and surprising romance. It is an excellent year for travel, and the more far away and off the beaten path the better. Energy is high and production is rewarded. Decisive action, not procrastination, brings victory. But you have to act fast in a Horse year. Events move so quickly in a Horse year that you don't want to gallop off in the wrong direction."

Susan Levitt, (Tarot, Astrology and Feng Shui Master) San Francisco, CA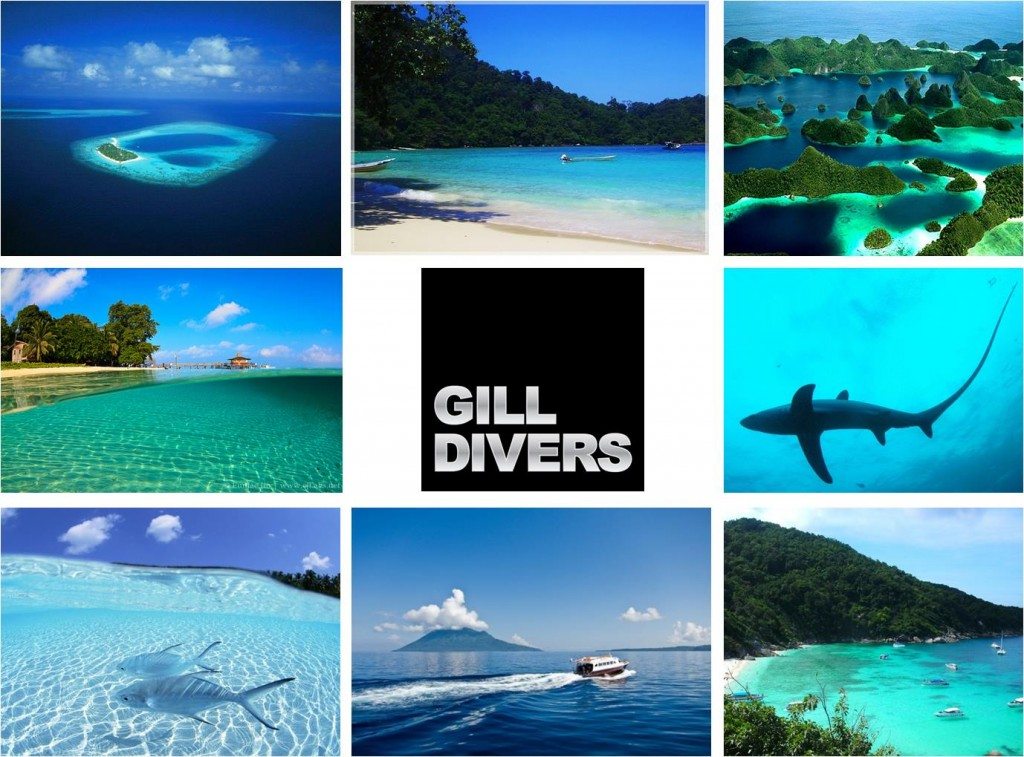 1. We have a Dive Calendar with different sections to cater to your different planning needs!
In this Horse year, Gill Divers have decided to bring you to a wide selection of dive trips! As you should have already noticed from our social media posts and our previous 2014 Dive Trips introduction on our blog, we have an extensive range of dive trips to cater to your planning. Regardless if you are a Public Holiday planner, Budget Planner, or Destination Planner. This calendar is prepared and segregated for your planning purpose. Should you need to know which dive destinations is located in which country, check out the map portion of the calendar!You can even see which trip destinations suit your budget or which public holidays are best for you to plan your trip around. Now you will never have to worry about not knowing exactly where you are going to dive. Do you need a Visa for that dive destination? Know it at one glance! And no, Raja Ampat is actually not as far you think, it is located in Indonesia, our neighbouring country.
2. We picked your sites for you, based on gathered reviews!
Yes, we did your homework for you! Forget about having to google or bing "Top diving sites around Singapore" or "Diving in June", we have done all that for you. All of our trip departure dates are based on the best time to dive for that destination, therefore, you won't see any trips heading to Similan in June, but rather to Malapascua- where the sea is much calmer to visit and the boat can sail further to Calanggaman. You can even take a short walk on the Calanggaman seabed when the tide is low enough to reveal it's coast.. Well, of course, we all know that nobody would want to dive East Malaysia during the North East Monsoon too. And did we hear you asking, why Sipadan and not Langkawi? Our destination choices are based on how "hot" or popular the place is as opposed to how good or exotic the dives can be. Nominated by our group of dive professionals, leisure divers and dive review sites, such as Dive Zone, The Guardian, Aqua Views, Touropia, etc., these places are carefully selected and picked. Only have a weekend away and don't want to take a flight? Tenggol or Redang might be your best option. It is further north of the East Malaysia region with a good amount of sightings of sharks, rays and turtles! Are you a photographer? Join us on the Manado trip in September for Macro life and wall diving. And do we need to touch on Maldives for her Pelagics?
3. We fight for the best valued trip for our divers!
Ever made a bulk purchase at an online platform and received incentives? Be it free shipment or bulk purchase discount, at Gill Divers, we fight for our divers to get the best valued trip, by negotiating for the most competitive prices. Having long-term relationships with our dive travel agents, we are assured that what we get is the lowest they can provide. Why bother to pay for a Live Aboard to Tioman at SGD$800 when you can book a trip on board MV Nautica to the same destinations from only SGD$629, with a magnificent sea view room! (By the way, most rooms are with an ensuite facility too!) They say cheap things don't come good. This is the dilemma everyone faces. We want it cheap(er) without having to accommodate to bad quality or service. With personal relationships with our dive travel agent, we are able to get credible testimonials and reviews of the resort that we will be staying in to assure the quality of the stay marketed is not above what is to be expected or below the acceptable range for our divers. A recce team that are made up mostly of Dive Instructors are usually sent up to our new destinations, to check out the diving and non-diving conditions.
4. Our end to end service make you worry-free!
Going to all airlines to check for the cheapest flight, having to Google for land transfer services on the island, checking Agoda for the cheapest resort or hotel, or even to Trip Advisor for the review… etc. Does this all sound familiar to you? To guarantee your trip runs smoothly, that is what usually happens before your decision to book and plan for a trip yourself (that is, if the trip still happens after so much work!). At Gill Divers, leave the planning to us! What you are paying for, is a worry-free trip. We will manage all your bookings for you. Be it your transfers, accommodations, diving ratio, even your food! Just sit back, relax and enjoy your holiday. What about flights? We will provide you with the recommended flights that are based on the minimal time waiting for your transfers and cheapest at that point of time. Check with us if we can manage the flight booking for you too! In some cases, if we have a flight with our flight operator to your destinations, we may handle the flight booking along as well just for you. 😉
5. We have a full year plan!
Want to plan ahead for the Public Holidays of 2014? Look at it all at one glance! All the dates marked 'X' are the public holidays of Singapore this year. The majority of our trips are over Public Holidays, the is done with the consideration that our divers might be schooling or working. This will reduce the number of leave required to go for the trip. If you are looking to clear your annual leave that was brought forward from last year, Sipadan or Maldives in April might be a good option for you! Or, would you like to bring your loved ones for a dive celebration for your anniversary? Just pick a date from our calendar and let us know how we can beautify your trip for you further. Hence, with an overview of a full year of trips, divers can plan early ahead, making it more convenient and efficient to organise your trip!
Where is the calendar and the trip details?! Click here to see it! Can't wait to know more about each dive destination or want book your trip with us? Come on down to 37 Hong Kong Street to enquire now! Alternatively, you can drop us a message on Facebook. 😀 Just Breathe Better, with Gill Divers.