After reading about what the Divemaster course is, some of you might be thinking: Damn, that sounds tough, so why should I do it? How will being a DM help me?
We asked the same questions to our existing divemasters at Gill Divers and here're some of the answers we've got!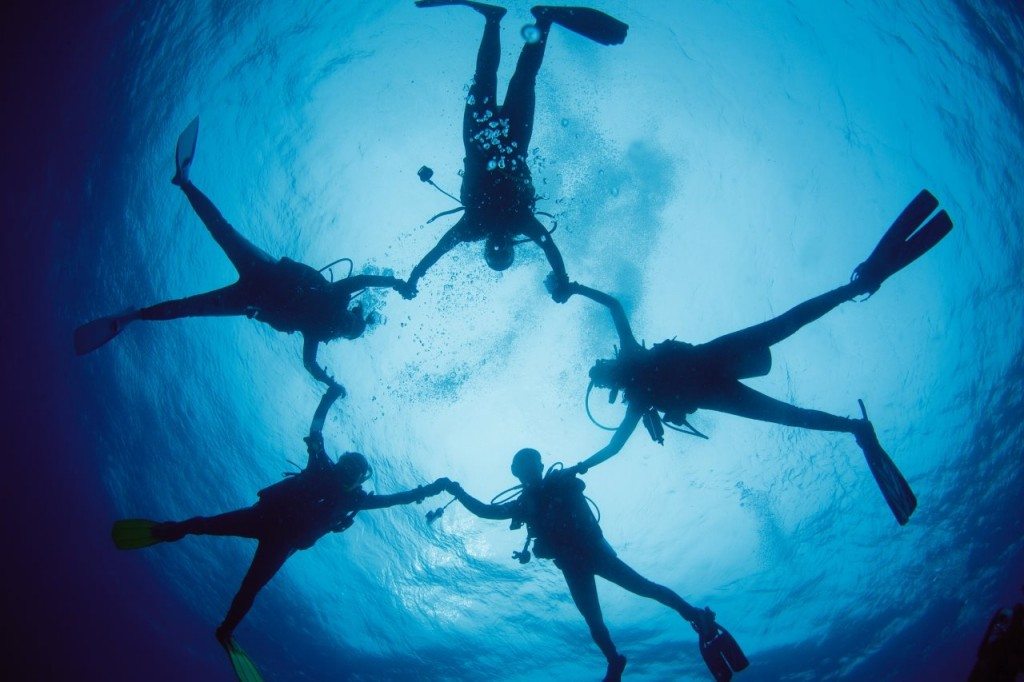 Why did you want to be a divemaster?
Kat: "To teach/pass down and guide newbies diving techniques and safety rules that i know and learnt."
Qin En: "I love diving, but what I love even more is sharing the joy of diving with my friends. Every time I bring them to a Discover Scuba or Discover Local Diving, they will always return from the trips wanting to go on the next dive trip (and start their OWD). It's an incredible feeling to bring someone into another world altogether, and being a DM offers me the opportunity to do so smile emoticon"
Jian Ming: "I wanna become a dm so that I can be more credible when telling my friends about the joy of diving!"
Steph: "I wanted to be a DM to share my diving experiences with fellow/new divers. Also because I remember how mind blown I was when I did my first dive, I wanted to be a part of future fellow divers' first dive experiences too, and hopefully make it super memorable and kick ass as well."
Jay: "I want to guide others during the first dive experience, to reduce the fear and panic they might have."
Zuoying: "Many have asked why I decided to take up the DM course, but why not? Apart from being inspired by dive professionals I came across thus far, I see the DM course as a challenge for myself. I think every divemaster serves different role, and for me, I hope I am the DM which get to help weaker students slowly gain confidence in water.
Being someone who had irrational fear for deep blue, extremely low water confidence and couldn't swim very well, taking up dive courses was a breakthrough for me, and truthfully it was the best decisions I've made for myself.
I still remember I struggled during my very first pool session, then I was being such a liability during my OW course. There were many times I told myself maybe I was never meant to be a diver, maybe I should just stop at OW. Despite being an extremely difficult student, the dive pros I have crossed path with thus far were very encouraging. And, this inspires me. Gradually, I gained more confidence through more dives and with encouragement from people around me, I become more comfortable in water.
And if I could do it, I wish to be in a position to inspire others too. The ones who have irrational fear the deep blue, the ones who find doing mask-clearing challenging, the ones who thought they will never make it – I want to be their DM, tell them my experience and cheer them on because I was in their exact positions slightly more than a year ago."
How have you grown since taking the divemaster course?
Jian Ming: "Becoming a dm has exposed me to many things that I have never done before. Best of all, it helped a lot in increasing my confidence when doing things that I am not familiar with."
Steph: "Taking the dm course has helped me become a calmer and more confident person both in my dive and personal/work life."
Jay: "Personally, my dive techniques have improved, safety management, understanding risk better and planning for contingencies – knowing what are possible cock-ups might arise and how to solve them."
Zuoying: "I have definitely grown since I signed up for the DM course, gaining valuable knowledge pertaining to diving and assuming the responsibilities of a DM. Apart from dive techniques which I have to constantly take note and improve on, I guess I learnt to be more aware of little details in my surrounding. I've learnt to be more empathetic."
We've got a variety of answers, but one thing's for sure: No one regretted their choice.
Start your Divemaster journey today! Talk any of the crew for more details!