For many, the Open Water Diver Certification is seen as a bucket list item. After mustering up the courage, setting aside the time and money to achieve this Open Water Diver Certification, education in scuba diving kind of halted there. Not knowing what's next or what courses seem worth while to take definitely could be one of the reason for many Open Water Divers to press pause in their scuba diving education.
Every agency has plenty of scuba diving specialty programs and continuing education scuba diving courses for every diver, no matter fresh or seasoned. Here are some of those I, personally recommend every diver to take if they have not done so!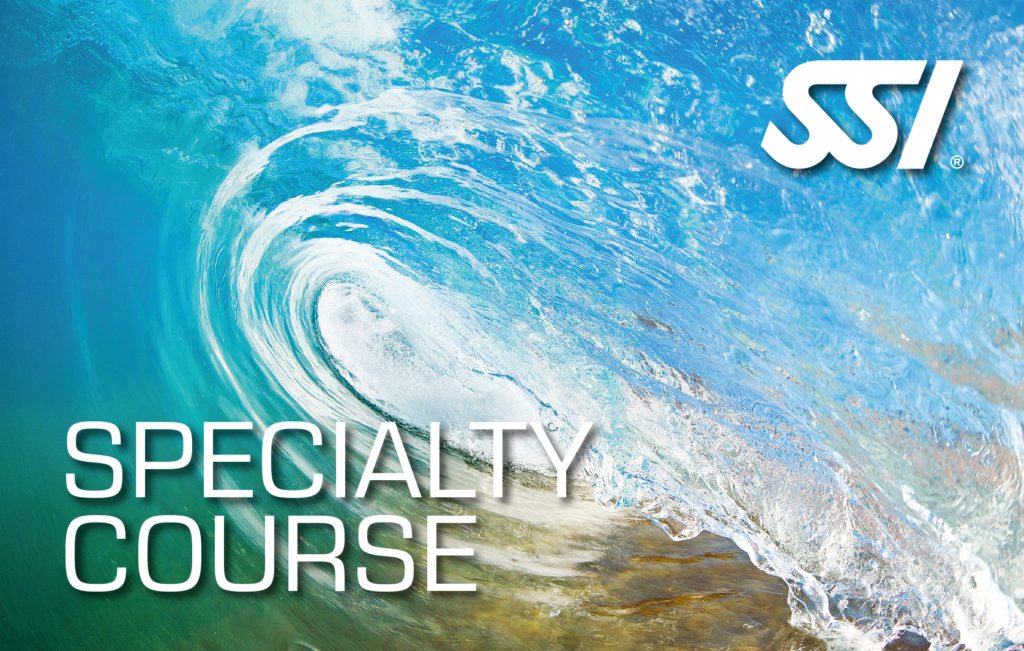 To use SSI Deep Diving Specialty Course as an example of how it can benefit you as a diver. This Scuba Diving Specialty Course will teach you the essential details you have to consider when it comes to diving deeper than 30 meters. The Specialty Course covers what is Deep Diving, gas management and safety pointers when diving deeper is concern and how to properly manage the hazards deep diving might pose. The Specialty Course is structured progressively, so not to worry!
Heard of Nitrox? Simply put, diving with a cylinder that has a higher content of Oxygen and lower content of Nitrogen. SSI Enriched Air Nitrox covers the benefits divers can enjoy when using Nitrox and how you can mitigate certain risks that Nitrox pose to you underwater. Not to mention, new toys such as an Oxygen analyser and Nitrox compatible dive computer will be covered in class!
Diver, Diver, are you ok? Sounds familiar? If yes, a rescue diver program must have been conducted during the same trip as you! Don't be fooled or scarred but what you saw, SSI Diver Stress and Rescue Specialty Diving Course is not a hardcore, punishment course. In fact, this course is way more than that! It exposes you at a very entry level, the life of a dive professional – taking of others!
SSI Diver Stress and Rescue Specialty Course educates you on various rescue techniques and skills – self-aid and buddy rescues! It also focuses a lot on decision making, thought process and organisation. Making you a valuable asset in any dive group and trip!
Want to fine tune your buoyancy control further? SSI Perfect Buoyancy Specialty Course is definitely for you! Getting the optimal weighting with your scuba diving equipment and getting your breathing optimised, this specialty course definitely will prove fruitful to you as a diver, in almost all aspect. Be it sneaking up to macros or hovering during your safety stop, SSI Perfect Buoyancy will help you improve your buoyancy control, making dives even more effortless and enjoyable!
What's the difference between Scuba Diving Specialty Courses and Continuing Education Scuba Diving Courses, you may ask. Well, to be honest, its just the naming, every course you take after your Open Water is a form of Continuing Education Scuba Diving Course and some of these courses actually trains you in a particular area, hence Specialty is used.
Some of the more popular ones include Deep Diving, Night Diving, Enriched Air Nitrox, Wreck Diving, Search and Recovery, Perfect Buoyancy and Rescue Diver.
With so many Scuba Diving Specialty Courses, lying head, just awaiting for you to take them up and enrich yourself with knowledge and skills, we know its hard to choose between all of them. Fret not, SSI has bundles for you to take up these specialties courses.
Just drop us an email or call @+65 6734 9373 to find out more! Or even better, head down to Gill Divers, to interact with our friendly staff and see how we can structure these courses to suit your needs!
We are located at 37 Hongkong Street! You won't miss us!
SSI Night and Limited Visibility is another fruitful scuba diving specialty course that you should take! Teaching you diving in a totally different environment, SSI Night and Limited Visibility covers how diving in limited visibility (this includes low light!) can be safe and yet enjoyable, signals you and your buddy can use to communicate when interesting marine life become active at night.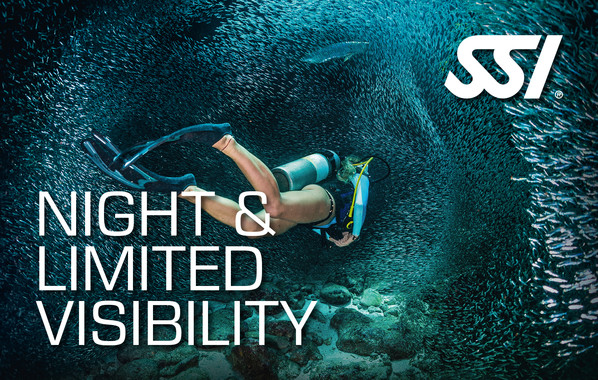 Last but not least, SSI Search and Recovery Specialty Diving Course! Again, new toys – reels and spools and more! SSI Search and Recovery equips you with various search techniques that will allow you to search almost any object, big or small. Recovery techniques will also be taught during this course, such as how to recover an object with the help of a lift bag when it is too heavy for you to swim up with it.