Head down to Gill Divers, our crew can advise and get you outfitted in no time.
Let's breakdown Dive Equipment into Two Phases
Phase 1 : The Basic Dive Equipments (Masks, Snorkels, Fins, Wetsuits)
Phase 2 : The Dive-Life Support Equipment (BCs, Regulators, Dive Computers)
Phase 1 : The Basic Dive Equipment
Item No. 2 – Snorkel
Snorkel
Seems simple right? Just a curved tube that that you use to breathe when you put your face down in the water on the surface. Look at Gill Divers' snorkel display and you'll see there are a few snorkel options and features that you can choose from.
What it does? – To conserve air in your tank, Scuba Divers use a snorkel when they're on the water surface
What to look out for? – Most importantly, Comfort. You would definitely want a mouthpiece that feels good when you put them on, and one that allows you to breathe dry air easily. You should also check how the snorkels are to be attached to your mask strap. Look for a durable, yet simple and easy-to-operate attachment.
Price Range – From $18 to $50.
Gillmen Advice – Get a snorkel that has a flexible tube, and also one that has a purge valve function. It makes blowing out water a lot easier.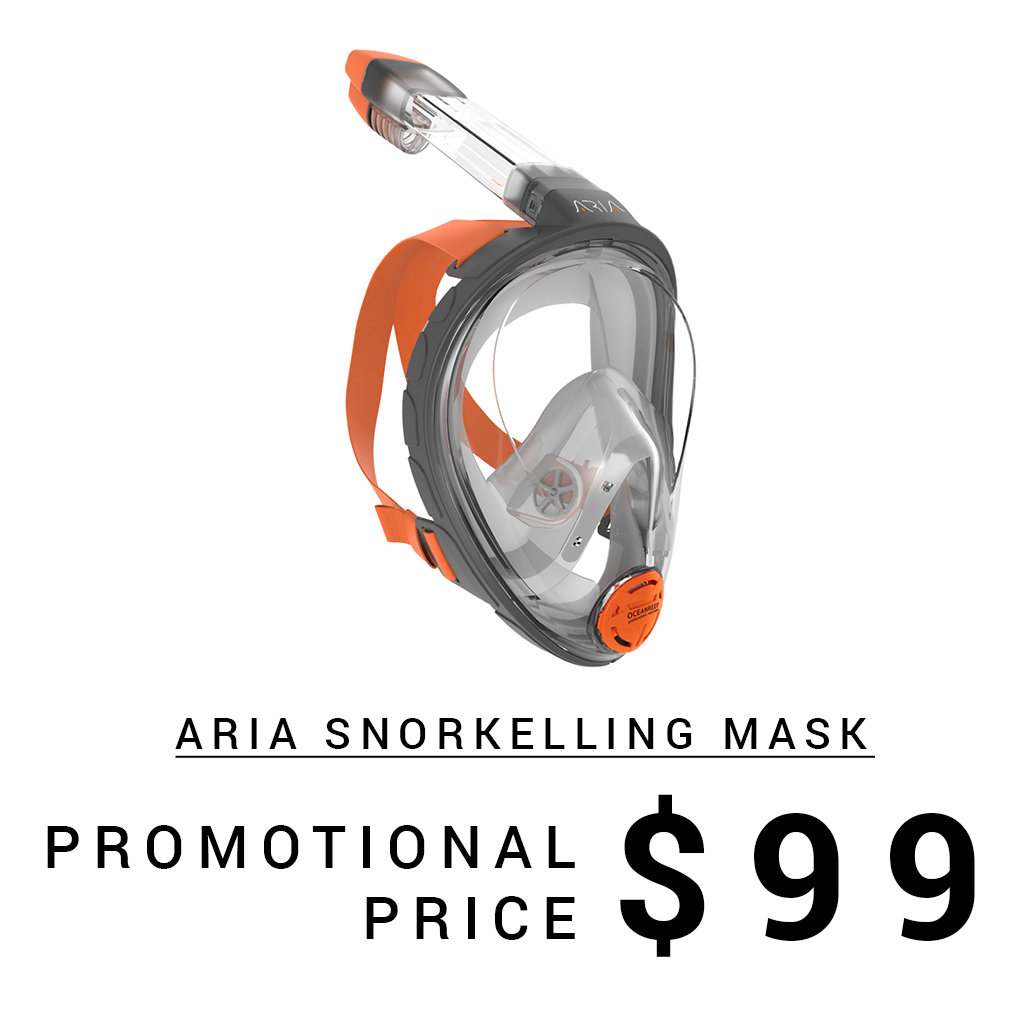 On Sale Right Now!
OceanReef ARIA Full-Face Snorkelling Mask – $ 99 (U.P – $148)
*while stocks last
Contact us for more detailed information
Stay tune for our next post – Phase 1 : The Basic Dive Equipments, Item No. 3 – Fins